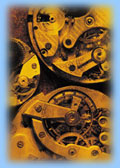 One of the strengths of the internet is the ability to make timely changes! A site that is maintained and not forgotten is an essential part of an effective web presence. Dnetdesigns can save you time by maintaining your company's web site for an affordable price. Simple changes can be implemented within 24 hours!

Additional services that we provide are domain name registration, domain name renewals and hosting your web site.
Hosting Recommendations:
Mango-Hosting: Variety of hosting plans, unlimited web space, unlimited traffic and 8 week money back guarantee!
Click Here to learn more about Mango-Hosting!
NTC Hosting: Low Budget, two months free hosting provided to customers who pay annually!
Click Here to learn more about NTC Hosting!
Flux Services: Full featured, high quality web hosting services at low prices and high value!
Click Here to learn more about Flux Services!