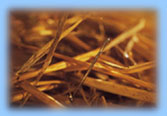 Search engines are one of the ways that people can find you. Being listed in search engines gives your web site the potential for increased web traffic.

Dnetdesigns will make sure your company's website is search engine friendly. We will optimize your web site for search engines by including the following elements: title tag, meta tags (description and key words) and ALT tags. After your web pages are fine tuned for the search engines we will manually submit them to the major search engines such as Alta Vista, Exite, Direct Hit, Google, Hotbot , Infoseek , Lycos, MSN, Northern Light, Snap, Webcrawler, WhatUSeek and Yahoo.

If you are interested in our search engine service feel free to contact us for more details.
Search Engine Tools:
Secret Spider! : How would you like to have the key to Google's back door!
Click Here to learn about Google's Secret Spider!
High Tech Marketing. : Google Adwords, Search ENgine Optimization SEO Hitech Marketing!
Click Here to learn about High Tech Marketing!
Traffic Scorpion! : Create a flood of traffic to your website!
Click Hereto learn about Traffic Scorpion!